Lichess4545 Ledger
Issue #046 - December 11, 2017
State of the League
Hi again from the ledger. Two more weeks and 2 more rounds have been played in the leagues at lichess4545. In the team league We're OK with any name, actually is currently in the sole lead after 3 rounds. So far, the teams are doing a great job avoiding yellow cards and forfeits. Keep it up!
Reminder: There WILL be a break in the team league the week of December 25-31.
Quick updates on the other leagues
Lonewolf LoneWolf #9 is onto round 5!

#Blitz-battle: Congrats to @sonata2 for winning blitz battle #22.

#Chess-Series: (link goes to their spreadsheet which has updated info) Please head over to the slack channel #chess-series to learn more!
Notable Lichess4545 community member video/contributions:
Nothing these past weeks unfortunately :(
ChessLeagueTV Please visit the CLTV Youtube page for VODs of the recent streams.
​Weekly Stats
Thanks to @somethingpretentious for his work to automate the process of coming up with these stats. It is much appreciated!
Stats for Round 2 & 3 of Team (45+45):
Stats for Round 3 & 4 of Lonewolf:
Finally as always feel free to join #lichessledger on Slack if you want to help or contribute in any way to this newsletter.
---
Chess For You
somethingpretentious gets crushed OTB
by @somethingpretentious
This weekend I played in my first OTB tournament in roughly 17 years - the London Chess Classic Rapid Open. I've probably played fewer than 20 games OTB in the intervening years despite playing regularly online for the last 4!
It was tough to get used to the differences, which is clearly shown by my unimpressive 0.5 points from 6 games. I think it was a great experience though, playing OTB is a very different world. Even though I'd been warned, I wasn't expecting how fast the time went and 15+10 felt like 3+2...
(Study includes games from all 6 rounds)
---
Chess Puzzle
From a round 3 game on board 5 in 4545: @glbert vs @RottenPawn White to move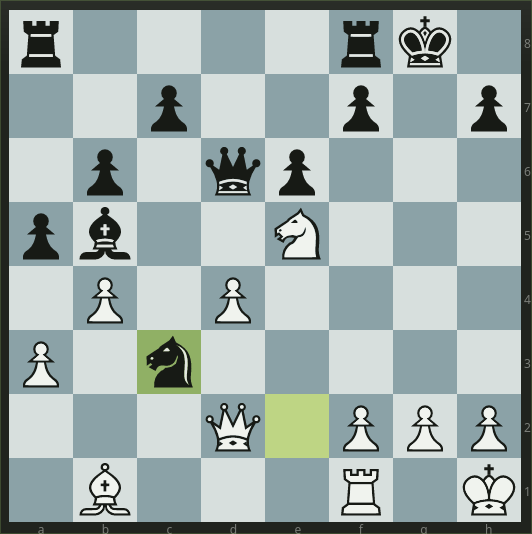 For the answer see gamelink
From a round 3 game on board 2 in 4545: @Archone vs @fisher56 Black to move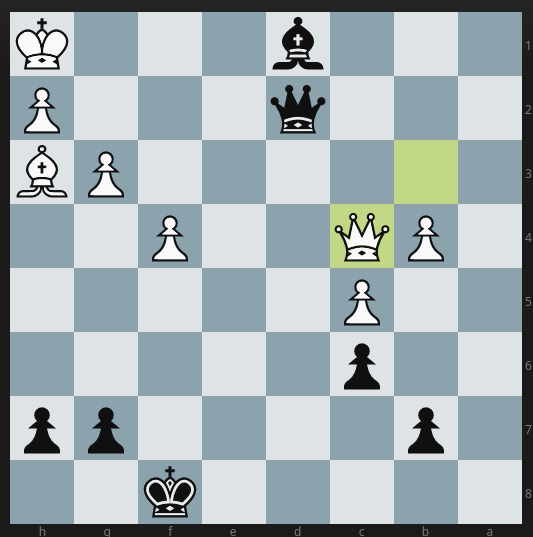 For the answer see gamelink
Lichess4545 Ledger #046 ©2017 by Thienan Nguyen is licensed under a Creative Commons Attribution-NonCommercial-ShareAlike 4.0 International License

Thanks to @somethinpretentious @ErinYu and @lovlas