Lichess4545 Ledger
Issue #036 - September 4, 2017
State of the League
The ledger returns! There's a lot to go over since the last ledger in several of the leagues. First of all, season 9 of the team 4545 tournament starts this week! There is also news with regards to the other leagues documented below. The main content will be a review of the results of the season 8 end of season survey. Thanks to @boviced for once again compiling the results.
In other news, we'd like to address a end of season youtube review for season 8. There were very few nominated games 11 total and no games nominated on a few of the 6 boards. Due to lack of interest, there will be no youtuber review for season 8.
The season 7 youtube reviews which had been in progress are now over. Since there has not been a list anywhere below you will find one for posterity sake (The board 1 and 2 games did not receive a youtube review).
Atrophied has given back all the money he was paid for these reviews and the lichess 4545 mods intend to use this money for the league. We may use the money for a season 9 youtube review if there is sufficient interest. Feel free to let us know if you have other ideas about this as well.
Quick updates on the other leagues
Lonewolf #8 has been through 4 more rounds (since the last ledger) and is now onto round 6! There are no perfect scores anymore heading into round 6.
The ladder league, unfortunately ended its run (there has been some discussion of others resurrecting it). The main person behind the #ladder @chessicstudent could not find the time to continue it.
Blitz-Battle has been dormant, but could still return. Stay tuned.
Notable Lichess4545 community member video/contributions:
ChessLeagueTV. Please visit the CLTV Youtube page for VODs of the recent streams.
An annotated game by @mn8 of an instructive game (Slav) from Lonewolf. @chess4life vs @mn8
Weekly Stats
Thanks to @somethingpretentious for his work to automate the process of coming up with these stats. It is much appreciated!
Stats for Round 2-5 of Lonewolf (stats combined over the past 4 rounds):
Finally as always feel free to join #lichessledger on Slack if you want to help or contribute in any way to this newsletter.
---
Chess For You
Season 8 End of Season Survey Write Up
by @Boviced
As we get ready for another season of 45+45 it's time to publish the end of Season 8 Survey results. Thank you all who have participated and a special thanks to those that donate their time to make this league as successful as it is.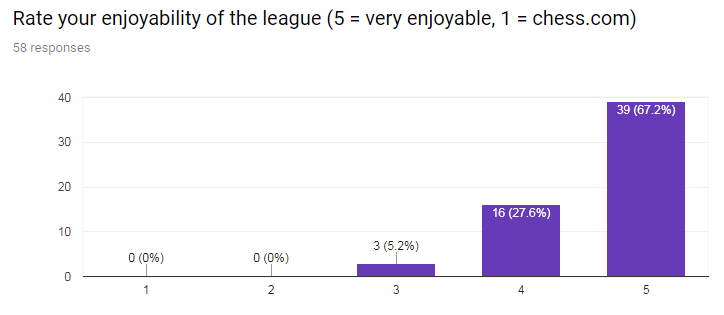 As per usual, participant enjoyment of the league remains high. I'm fairly sure that if you enjoy chess you'll enjoy your time here. This is a great, supportive community and there are a ton of people willing to offer a helping hand.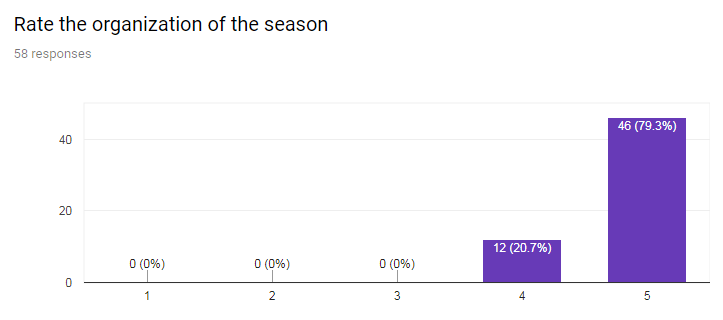 Over the past few seasons there have been some tremendous improvements on the 'autonomous' of some of the clerical work, looking at you @chesster. Nonetheless, there is still a lot of manual grunt work that goes on behind the scenes and we all thank those that sacrifice their time to make this league possible.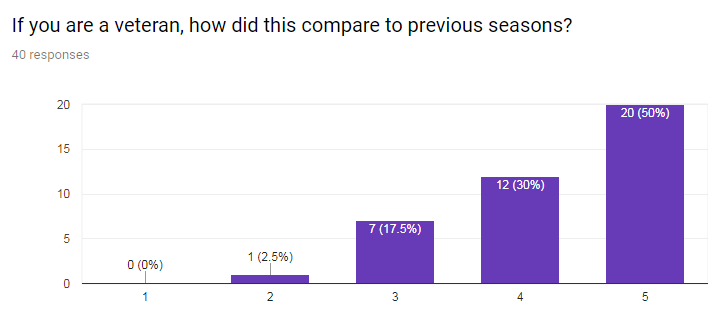 As previously stated, if you enjoy chess it's a little hard to not enjoy yourself here. Although, for the past few seasons there have been some dishonest players, thankfully we have an active community that knows some of the 'warning signs' and Lichess with their cheat-detection analytics those people don't stick around here for too long.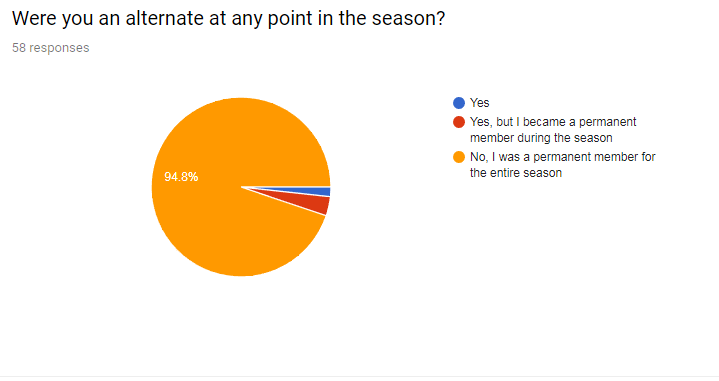 Apart from the 45+45 league there are quite a few "sub" leagues. There is Lonewolf, and Blitz Battle, study sessions. In addition, finding someone to play a long time control, or shorter, is always a SLack message away. Again, there is some much to this community then just 45+45.
On a side note, I still believe there needs to be a slightly better introduction to new members / alternates so they can better see the options that are fully available to them here.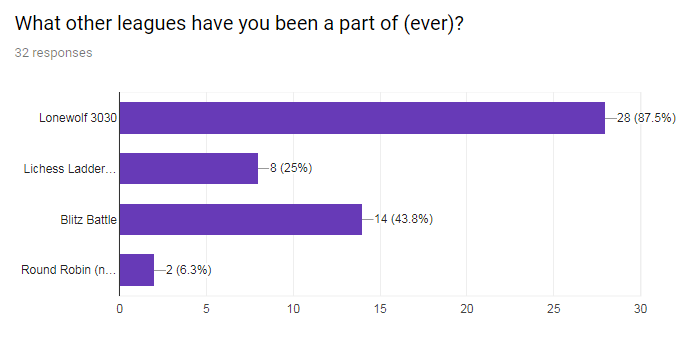 Again, there is so much more in this league than just 45+45. It's always nice to see this community come together and play chess together.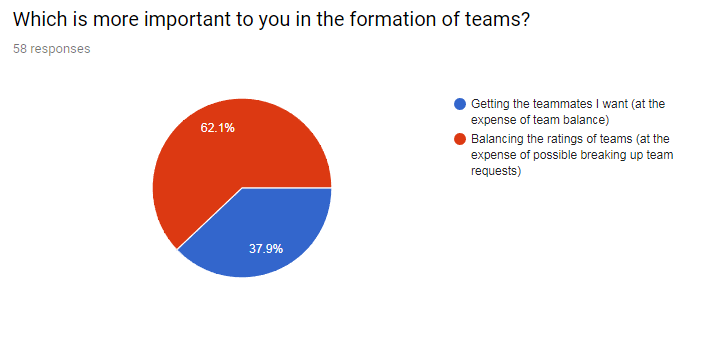 In my opinion, balance is key as it makes for a more competitive season.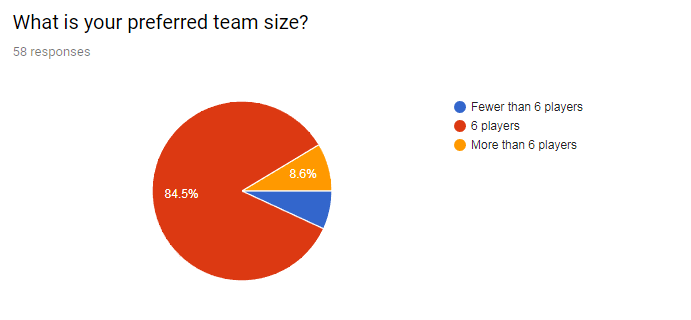 To me, six players per team seems about right and the majority agrees.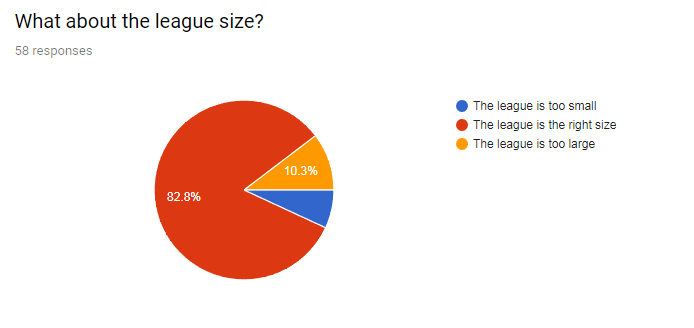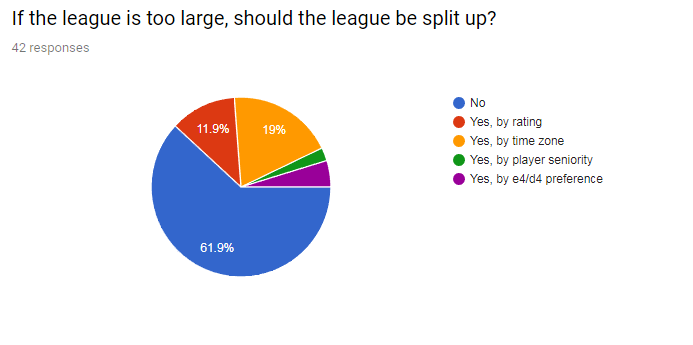 More than 50% of those surveyed believe the league should not be split up. I agree with that assessment. I believe that the moment the league is split into two will be the beginning of it's demise, we are stronger as one!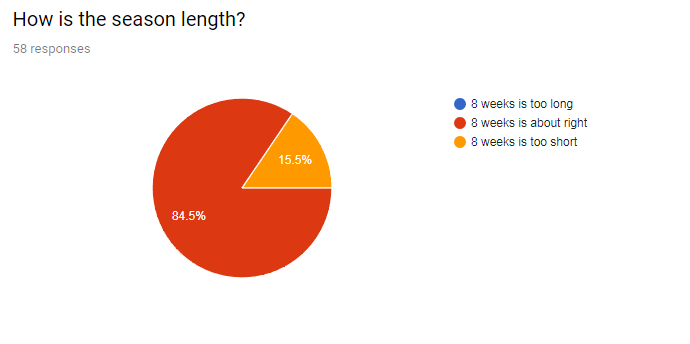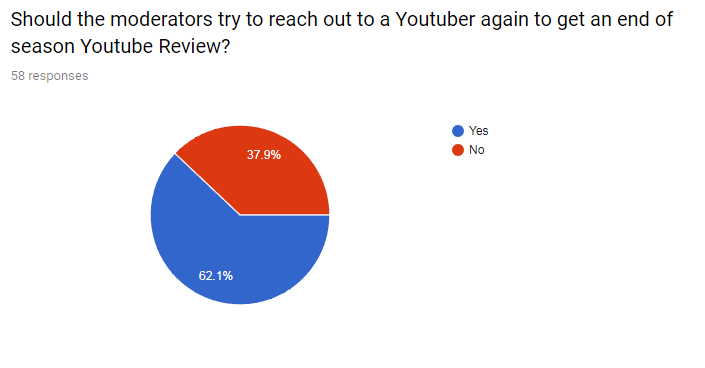 Top choices are:
John Bartholomew: 8 Votes
Astaneh: 7 Votes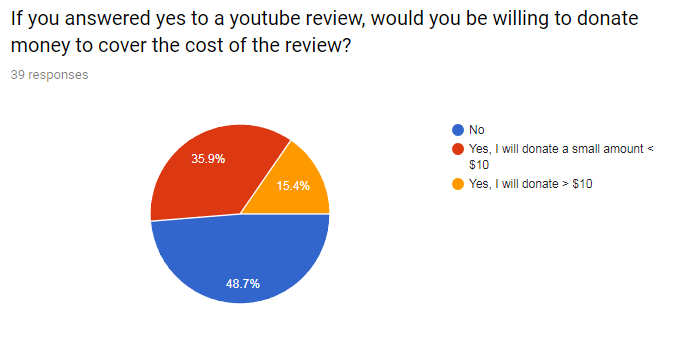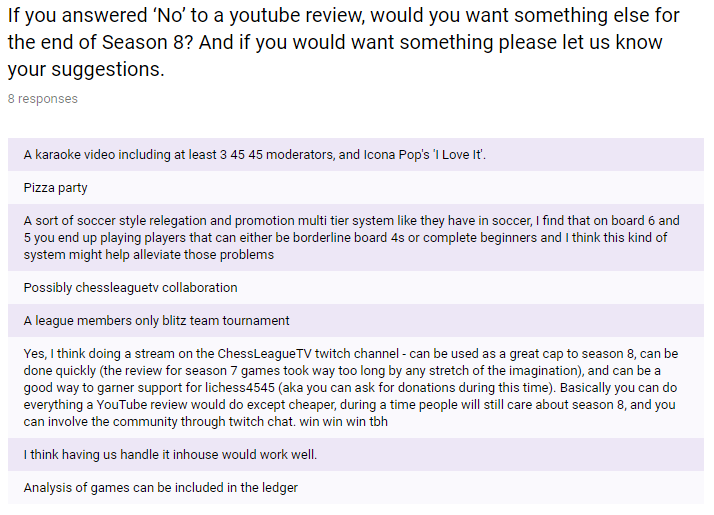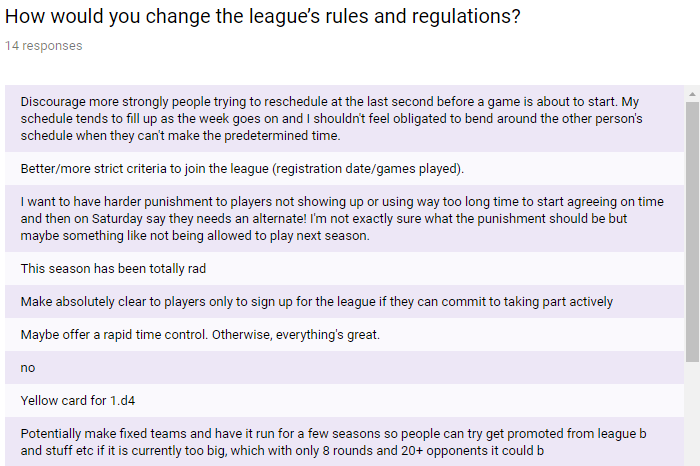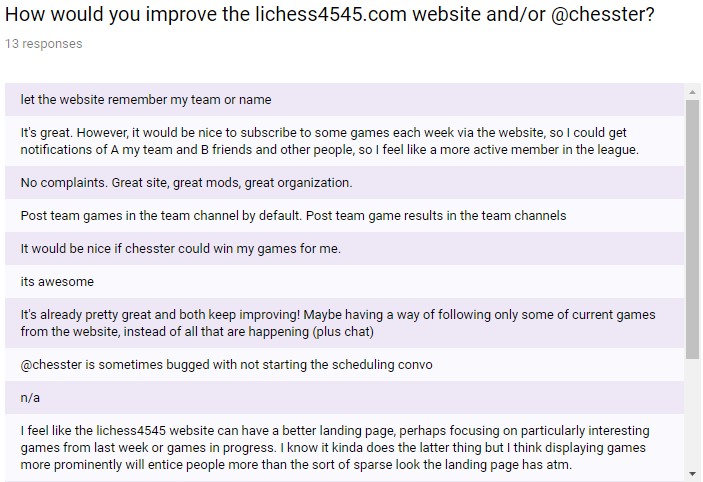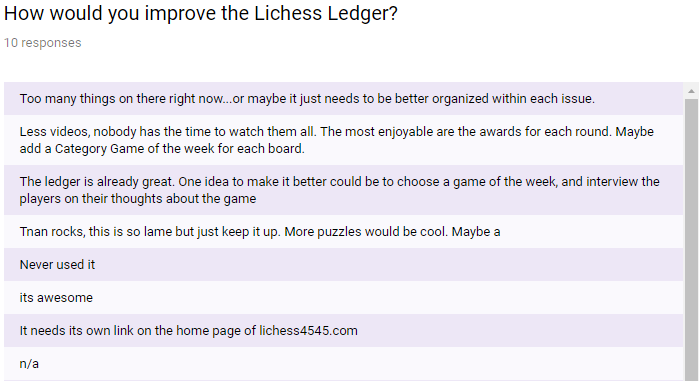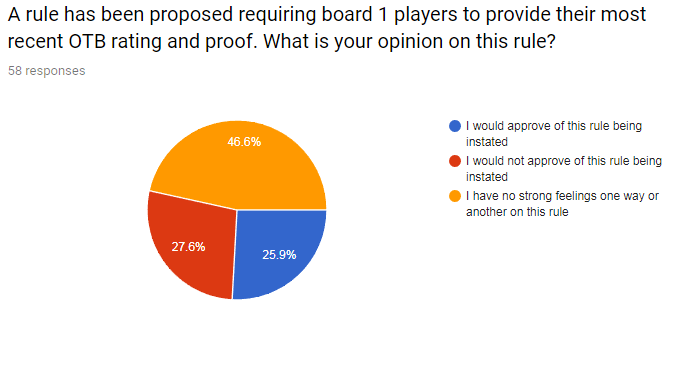 I understand the need fo such a rule but I feel like it may discourage stronger players joining and discriminate those who don't play OTB.
Which team had the best team name?
First: Covfefe
Second: Scotch and Call it a Knight
Third: (tied) Never Not in Zeitnot, Overworked and Underpromoted
---
Chess Puzzle
From a round 5 game in Lonewolf: @EJAChess vs Lynnpv. Black just played Be7. White to move. This puzzle does not win material, but it is an important motif to be aware of in these positions. One move gives white a powerful initiative.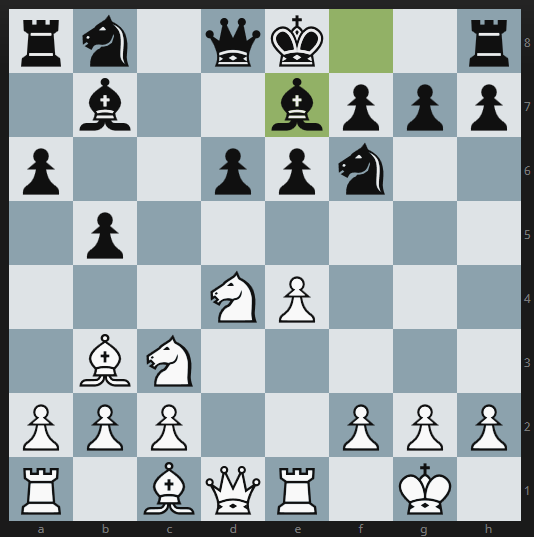 For the answer see gamelink.
Lichess4545 Ledger #036 ©2017 by Thienan Nguyen is licensed under a Creative Commons Attribution-NonCommercial-ShareAlike 4.0 International License

Thanks to @somethinpretentious, @mn8, @boviced for contributions this week.